Guest Column: Woodland Park, let's take back our power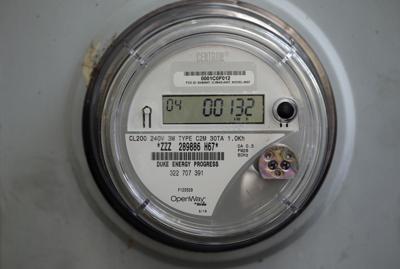 A "smart meter" is an electronic two-way transmission device that records consumption of electricity and communicates the information wirelessly to the electric supplier for monitoring and billing purposes.
My introduction to the world of smart meters came when I watched the documentary "Take Back Your Power," which covers the history of these data-collection devices that emit radiation. It documents the uphill battle of ordinary citizens and communities against government and utility interests who are apparently determined to cover the earth with this radiation-emitting technology. When I found out my dear friend in California had become seriously ill after the installation of a smart meter, the issue became personal.
I contacted Intermountain Rural Electric Association and learned that the installation of smart meters in Woodland Park is set to begin in January 2020. When I expressed my concerns I was told, "We've looked into it, there isn't a problem." As I continued to list the problems other people and communities have experienced — such as headaches, insomnia, fatigue, Tinnitus, heart palpitations, decreased immune and cognitive function and irritability — the IREA representative said again, "We've looked into it, there isn't a problem."
Read full article at:  https://gazette.com/pikespeakcourier/guest-column-woodland-park-let-s-take-back-our-power/article_b3aa2be0-da3e-11e9-99bb-ebf913a01231.html