Letter to the Editor: Legislation places health over smart meters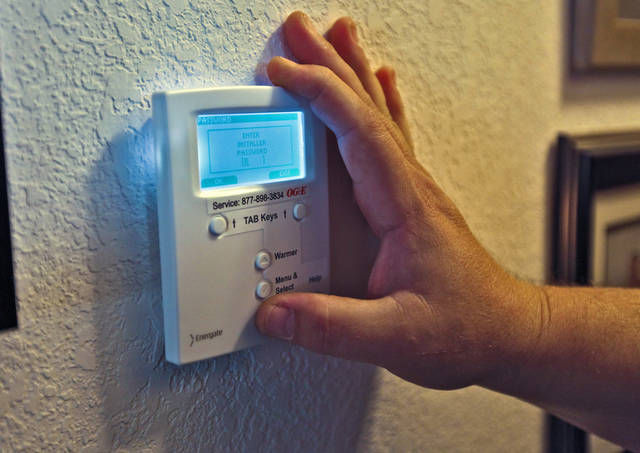 An OG&E employee installs and programs the new smart meter system in a home in Piedmont. CHRIS LANDSBERGER/The Oklahoman
How many customers of PSO know the opportunity to get rid of a "smart" meter is no longer as expensive as it was in late 2016 and early 2017?
Many customers who desired not to have the smart meters, which PSO forced on Tulsa customers around 2015 (and earlier in PSO's so-called pilot programs) had to wait over a year before having the chance to be rid of those meters.
Even then, many people could not afford the extremely high opt-out fees, which the Corporation Commission permitted. Experience has apparently proven that those opt-out fees were way too high. The fees have been lowered and are now: up front $53.55 and monthly $13.21.
An electric or gas or water utility's bad choice to use smart digital meters and save money (i.e., kill jobs of meter readers) imposes unseen costs and risks on customers. PSO filings with the Securities and Exchange Commission even hint there is financial risk to the utilities themselves.
No one should have to pay to protect family and home. Utilities don't admit to customers that thousands of experts and studies like the Bioinitiative Report 2012 continue to document the health costs.
There are states where customers have the choice of safe, reliable analog meters at no fee. House Bill 2872,introduced into the Oklahoma Legislature this session would allow our citizens that choice, making health a higher priority than short-sighted utility gambles.
Editor's note: HB 2872 failed to gain the approval of the House Utilities Committee ahead of a legislative deadline.
---